My Big Summer Project!
* * * * *
After gutting the down stairs right down to the studs.
New insulation, drywall, tape texture paint, track lighting,
tile 1/2 way up the walls,
slate floor so the dogs don't slip.... It's almost done!
I'm jumping the gun... What else is new.
I couldn't wait to start putting the room back together and decorating for Christmas...
But here's what I've been working on folks :-)
---
Ended up going with a great raised slate table and high chairs.
It's all patio furniture so when it's dirty I can take it outside and hose it off.
I just need to put the shutters back over the swamp cooler.
---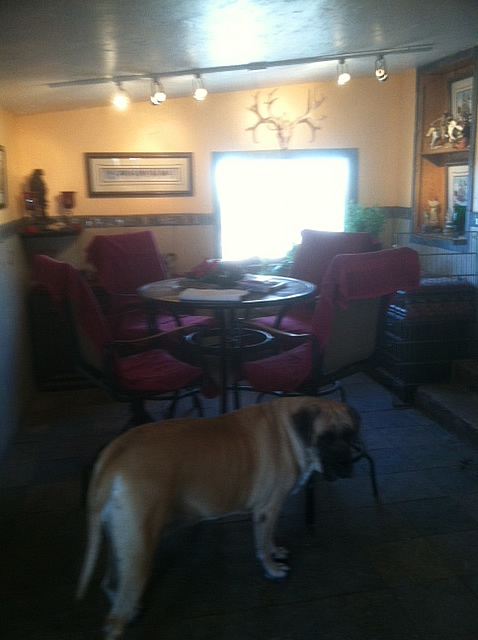 Halo just wants to help!
---
Artwork includes,
Eagles at Cascade Mountain on left
and Two Indian Horses by Bev Dolittle on the right.
---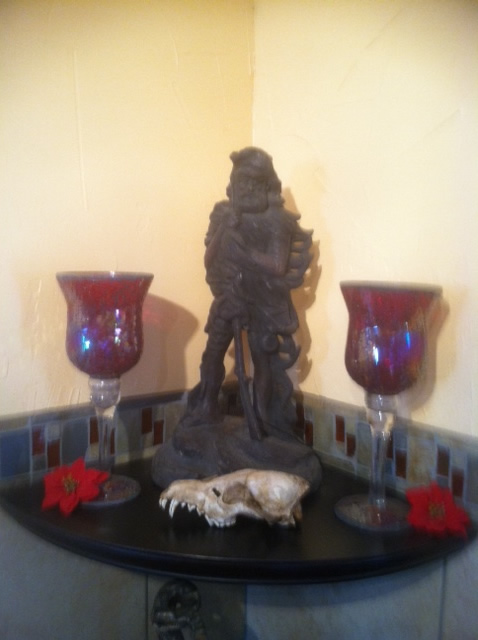 Lost wax Bronze, called Zebidiah and the Wind.
Complete with Coyote Skull.
---
This beautiful
8 by 6 Nontypical Whitetail Skull and Rack
found almost completely buried along the South Platte River.
---
Ptarmigan Taxidermy decked out in Pointsetta's for Christmas!
---
The entry is flanked by this huge Eagle on the right.
---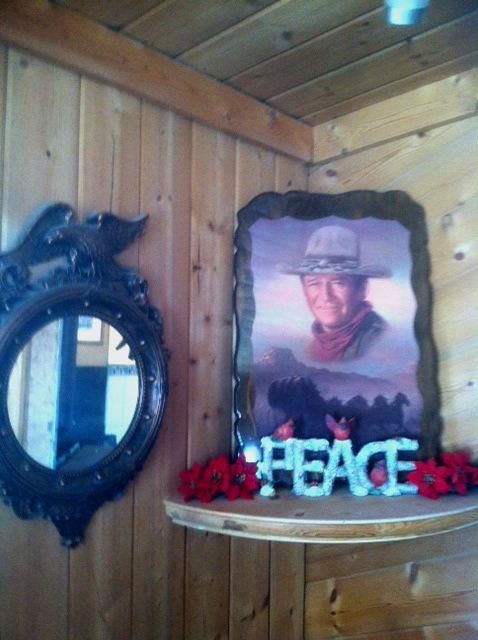 And John Wayne on the left!
---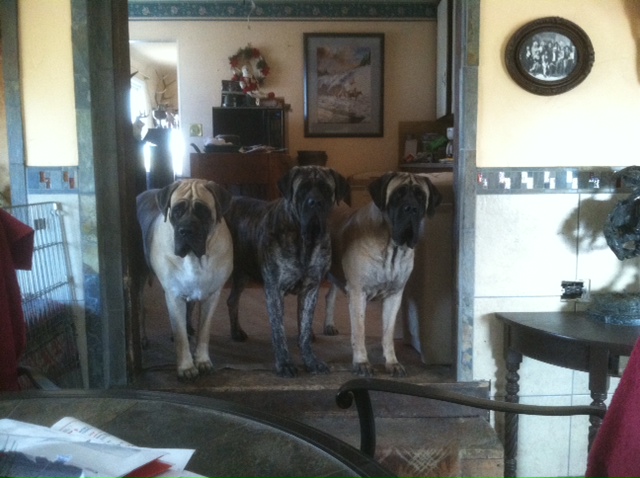 From left to right. Halo, Wow and Star watching me eat breakfast.
December 2nd, 2012.
It's 60 degrees out in December!
---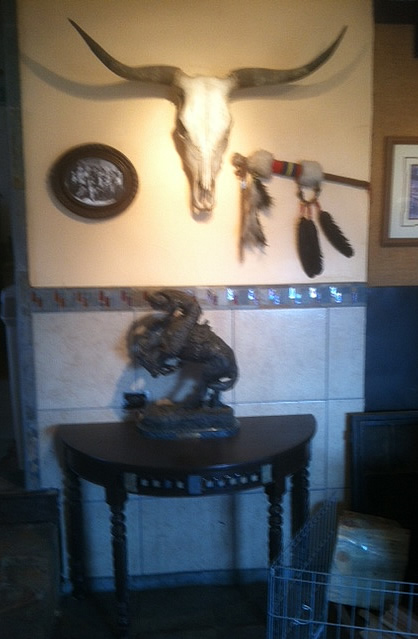 Remington Bronze called Rattlesnake.
Skull and Ceremonial Dance Stick.
---
Inset shelves. Artwork by Bev Dolittle.